We hold our course in a professional, comfortable settings that makes the learning process enjoyable for all. We promote a thought-provoking environment that will prepare you for real world situations.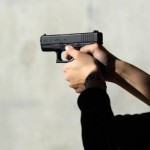 Refreshments & Pizza provided.

$50.00 Course Fee due at the time of registration for our services. 
What we will do for you:

Required Classroom Presentation

Fingerprinting (

$8.00 value

),

Passport Photo

 (

$10.00 value

)

and 

Hand Delivery of your application

 (

Priceless

).
The process is simple:
Register and pay to reserve your seat in the course.  

Complete the online application form.

Bring your ID and any other applicable documents with you.

Upon arrival we will have your paperwork completed for you and you need to do is sign. We will then take your photo and fingerprints and prepare your paperwork for delivery to BCI.

Enjoy a comfortable learning environment.
No live fire required, so no firearm needed.
Everything done at one time. Utah CCW Carry takes the worry and work out of getting your Utah Concealed Firearm Permit.
Please note that the cost of $50.00 is to pay for the required education course, the State of Utah charges $57.00 for residents and $67.00 for non-residents to process your application and perform the background check. This payment via either credit/debit card, check, money order or cashiers check will be submitted with your application and is processed separately from the fee for this course.
Non-Utah applicants must have a permit from their home state if that home state has reciprocity with Utah. Residency will be determined by your state-issued identification. If your state does not recognize the Utah permit this does not apply. Check HERE.
Address:
Utah CCW Carry Offices
4641 South Cherry Street
Salt Lake City, Utah 84123 Map and Directions
Available Spaces: 11